Road trip
Nothing like a great summer road trip. Yesterday we drove 13 hours across the prairies from Winnipeg to Calgary. There were a lot of things to see and do along the way but this trip we were on a mission to get to Calgary as quickly as we could for a family wedding this weekend. Our only three stops for gas, food and bathroom breaks were Regina, Swift Current and Medicine Hat.
Here's the inside of the van at 7:00 am as we set out:
Here's the Saskatchewan border
Inside the van at 11:00 am
And what is this? Snow on the prairies in the middle of July?? No! It is salt! This is Chaplin, Saskatchewan.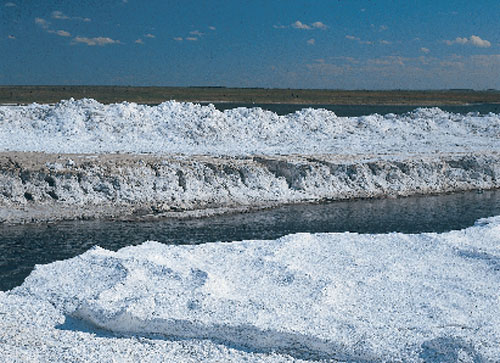 Many people talk about how boring it is driving across the prairies, with nothing but flat open spaces, but I actually love it. I find the prairies so open and vast, stretching miles and miles in every direction around you. It's not completely flat - there are rolling hills here and there and there is a subtle beauty in the muted colors of gold and green and grayish sage. Occasionally there are fields of bright gold canola and the roadside is lined with yellow daisy-like wildflowers.The sky is enormous overhead and you really get a sense of what a tiny speck we are on this planet, in our van on the highway that stretches miles and miles in front of us and behind us in smooth ribbons. We left in sunshine; drove through overcast skies; more sunshine; a torrential downpour; more sunshine; another downpour with a wicked thunderstorm happening in the distance with lightning and black clouds.
On the way home we'll have a little more time to stop and see more sights.